Necklace in 18K red gold, raw "watermelon"
Tourmaline crystals
CHF

1880.-
I found these tourmaline crystals at the Mineral and Gem
Fair in Sainte-Marie-aux-Mines (France). I had to hunt
around for a while before finding these seven crystals, with
their harmonious consistency in both size and colour. These
tourmalines are as nature created them, beautiful gems that
have not been reworked by human hands.
Your ideas? Let's talk about them.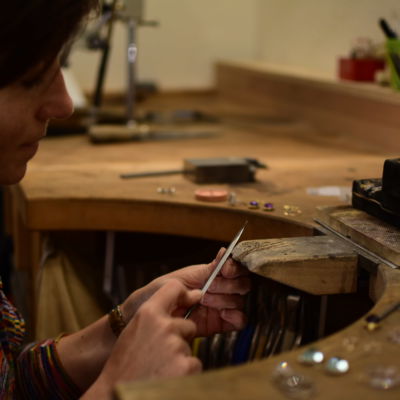 Our passion is giving form to your ideas. It is by sharing
them that we can bring the essence of your desires to life.